Nirvana Funeral Service Package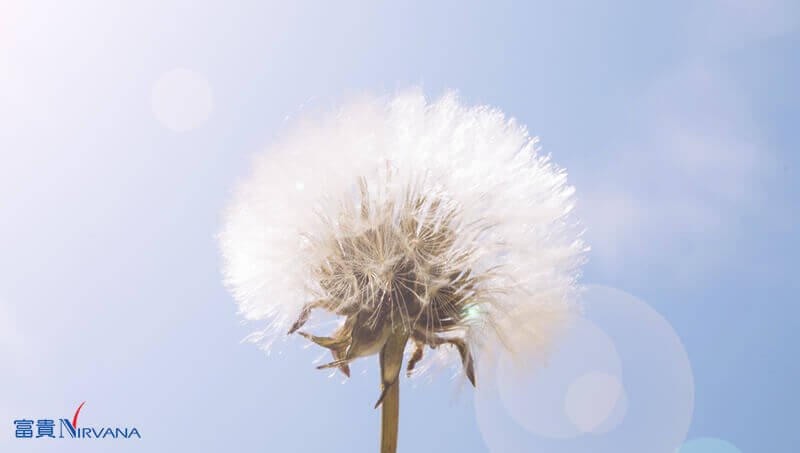 Nirvana Funeral Service Package
Nirvana funeral service packages come with 5 different plans with each of them specifically designed to tailor the needs of customers' respective religious faiths and funeral rites — ranging from Buddhist, Taoist, Christian to Catholic.

The passing of a beloved family member is always heartbreaking, and the added financial strain, not to mention funeral service arrangements, can cause further emotional stress.

At Nirvana Malaysia, our complete funeral packages take away all the stress and logistics of organizing a funeral by including everything you need to give your loved ones a beautiful send-off.

Our well-trained funeral advisors and support team will also provide you with the very best care and service to help you through this difficult time. From consultation to implementation, we stand ready to provide you with professional guidance and advice to make sure all the arrangements are carried out followed your wishes, your cultures, your religious rites and your budget!

To best serve customer's immediate and pre-planning needs, Nirvana funeral service packages are also available on both an as-need and pre-need basis. Read More
For Buddhist/ Taoist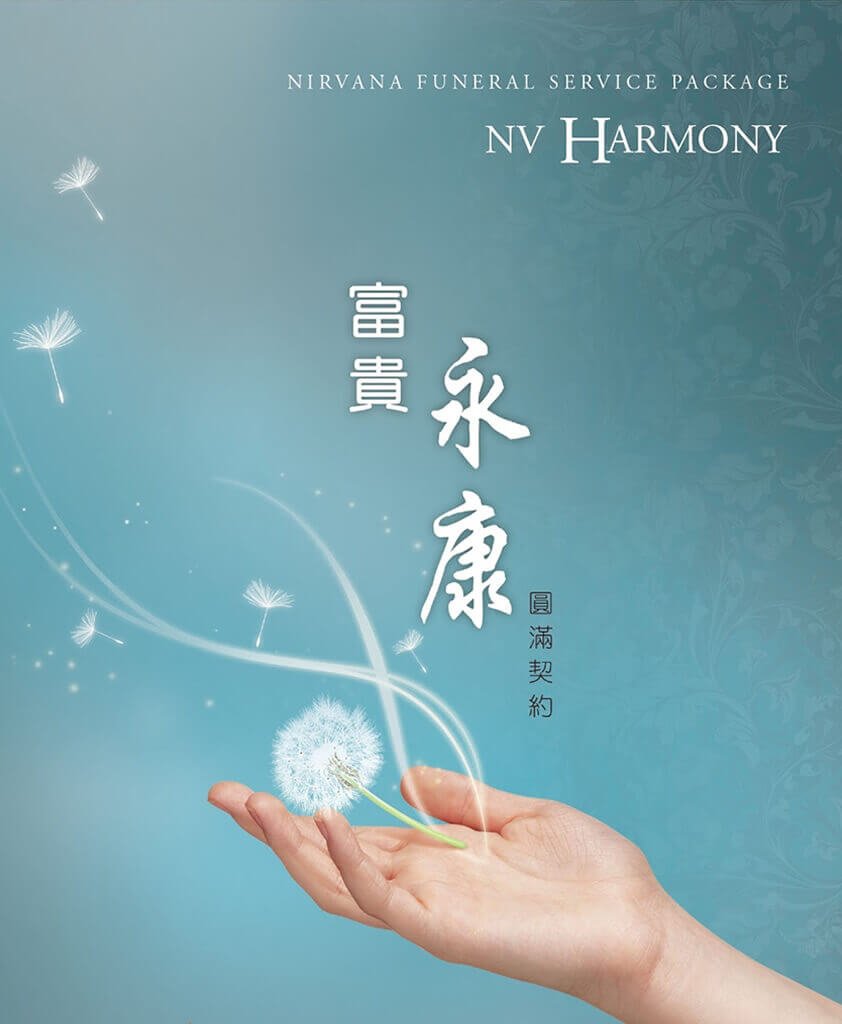 NV Harmony
3 days 2 nights service
At home or at Nirvana parlour
For Cremation or Burial
As-need price: RM18,800
Pre-need price: RM16,680 *
0% interest installment plan (for 24 months)
NV Elegant
3 days 2 nights service
At home or at Nirvana parlour
For Cremation or Burial
As-need price: RM30,700
Pre-need price: RM24,480 *
0% interest installment plan (for 36 months)
NV Honour
3 days 2 nights service
At home or at Nirvana parlour
For Cremation or Burial
As-need price: RM43,700
Pre-need price: RM31,780 *
0% interest installment plan (for 36 months)
For Christian/ Catholic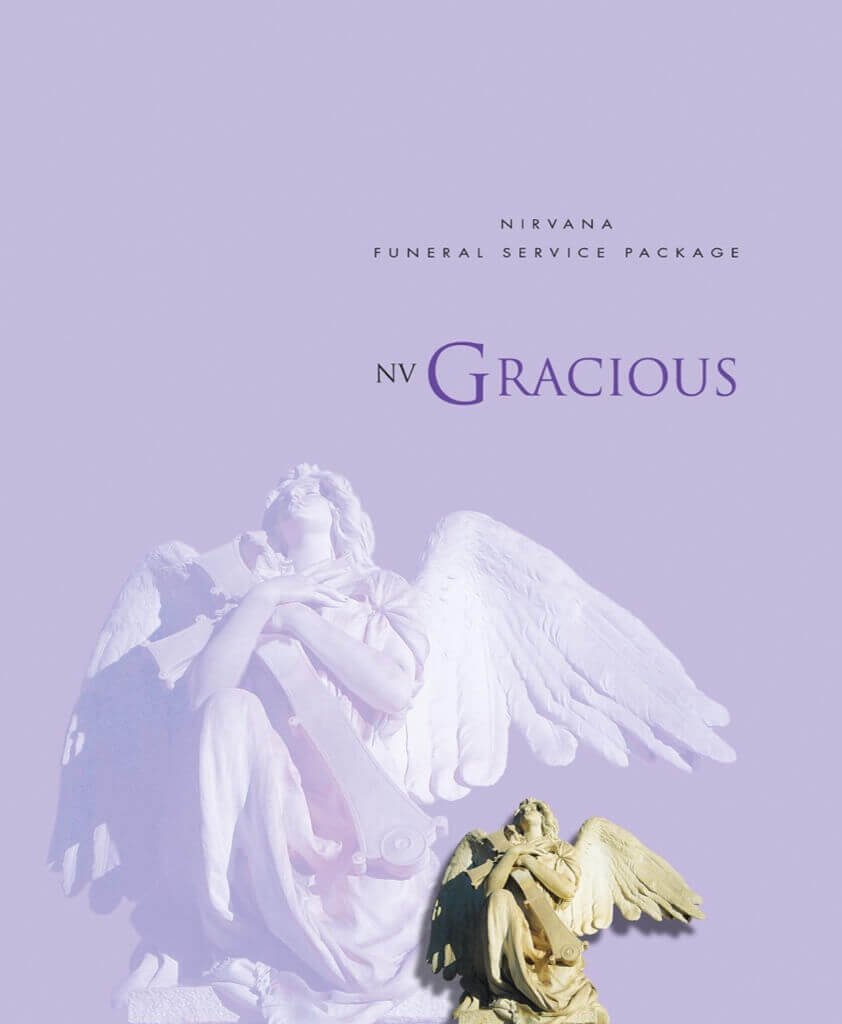 NV Gracious
3 days 2 nights service
At home or at Nirvana parlour
For Cremation or Burial
As-need price: RM21,700
Pre-need price: RM15,780 *
0% interest installment plan (for 36 months)
NV Blessing
3 days 2 nights service
For Klang Valley only *
For Cremation or Burial
As-need price: RM14,700
Pre-need price: RM12,780 *
0% interest installment plan (for 24 months)
White Ladies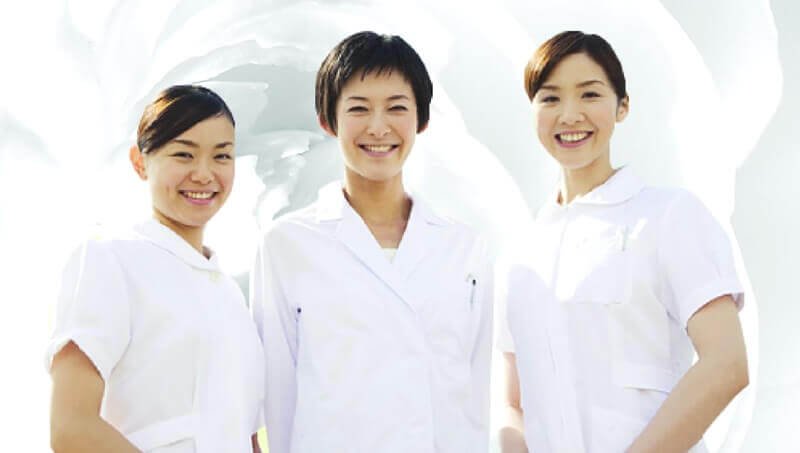 In safeguarding the dignity of a departed female loved one, Nirvana Malaysia is proud to present the first of its kind, professional ladies-only team to take care of all necessary arrangements throughout the entire funeral process.
Nirvana Burial Plot
Nirvana Burial Plot
Featuring greenery landscape with good Feng Shui, Nirvana Memorial Park is designed with a sense of harmony and serenity, making it an ideal place for your departed loved one to find eternal peace.
Royal Family Burial Plot
Royal Family Burial Plot
Just as falling leaves return to the roots of the tree, the Royal Family Burial Plot is designed to be an eternal home for loved ones to be reunited in rest, as well as to provide future generations to gather in the spirit of reunion and in celebration of family.
Super Family Burial Plot
Super Family Burial Plot
This family memorial plot immortalizes the history of your family, commemorative remarks and any other remarkable accounts of your loved ones.
Family Burial Plot
Family Burial Plot
Every personalized design connotes a different story worthy of commemoration. It is likened to a beautiful poem with enduring magnificence.
Double & Single Plot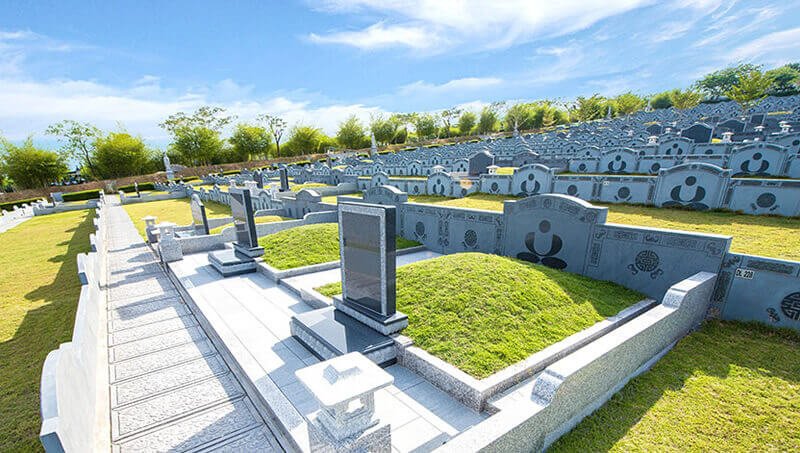 Double & Single Plot
Picturesque and tranquil, it soothes the soul and calms the heart. For those who find eternal rest here, it is simply the idyllic place to find peace. For the living, its excellent Feng Shui promotes prosperity generation after generation.
Christian Memorial Garden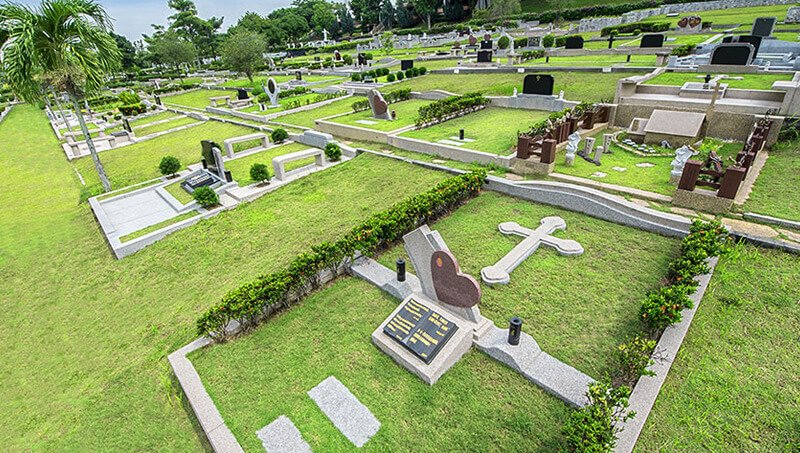 Christian Memorial Garden
Inspired by the "Kingdom of Heaven", the Christian Memorial Park is a dignified and elegant eternal resting place for those of the Christian faith.
Nirvana Columbarium
Nirvana Columbarium
Combining elements of Feng Shui and modern architecture, the columbarium at Nirvana Malaysia comes with a wide range of different urn compartments (including single, double and family), with each of them carries a unique design to tailor the traditions of customers' respective religious faiths.

Our columbarium is built with a combination of state-of-the-art technology and high construction-quality standards to give our guests a modern, peaceful and comfortable place for them to pay their respects to their departed loved ones. Read More
Luxury Columbarium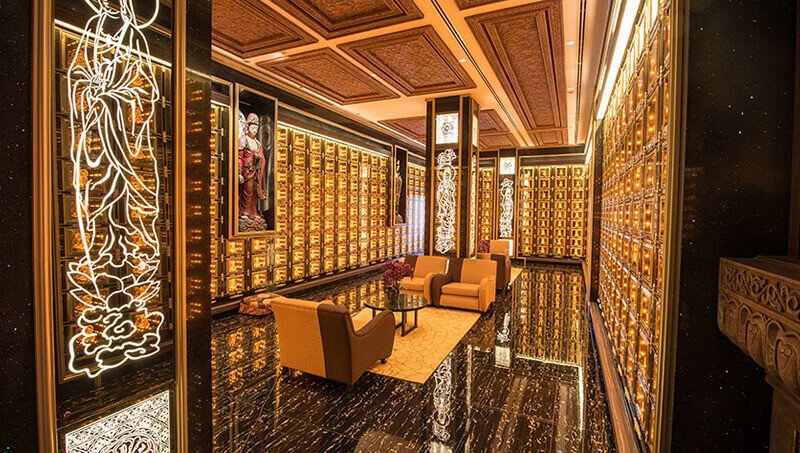 Luxury Columbarium
With its 6-star design, the Ming Palace is constructed with delicate and beautiful interiors that warmly welcome visitors. Inspired by the magnificent Lingshan Brahma Palace in China, the grand ceiling, intricate sculptures, elegant murals and warm ambience all create a truly remarkable surrealistic atmosphere that provides the departed with a tranquil place of rest while leaving visitors in awe of its majesty.
Modern Columbarium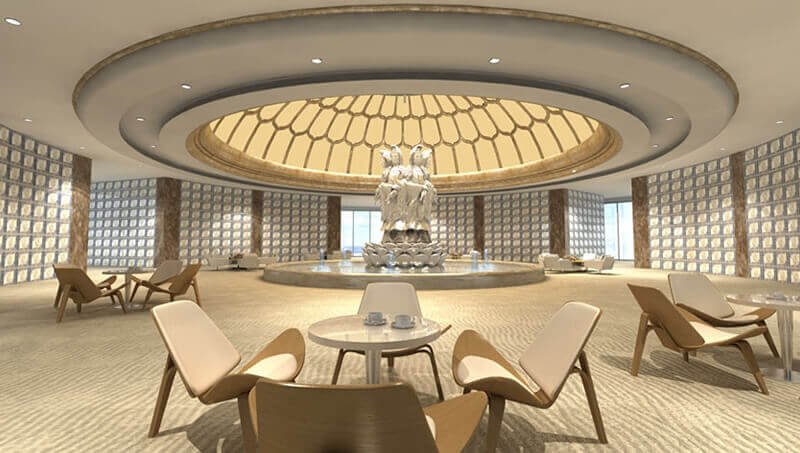 Modern Columbarium
The modern columbarium is designed along vibrant artistic lines set amidst an auspicious environment that promotes prosperity.
Ancient Chinese Architecture Columbarium
Ancient Chinese Architecture Columbarium
Located in Semenyih, Malaysia, the multi-million ringgit Oriental Villa is a signature masterpiece of Nirvana Memorial Garden. Built to house the urns of the departed, its elegant and spacious interiors are designed to convey a sense of traditional ancient Chinese opulence. Most importantly, it provides a feeling of dignified peace that your loved ones truly deserve.
The Courtyard Columbarium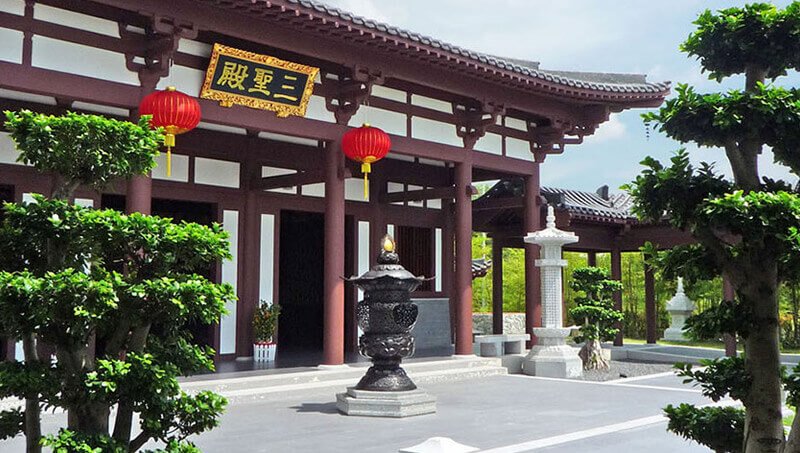 The Courtyard Columbarium
The Tang Villa Si He Yuan recalls the traditional "si he yuan" or "courtyard" architectural composition used for residences, palaces and other buildings in ancient China. The composition is not only a unique cultural symbol but also reflects traditional Confucian values and Chinese views of harmony with nature.
Christian Columbarium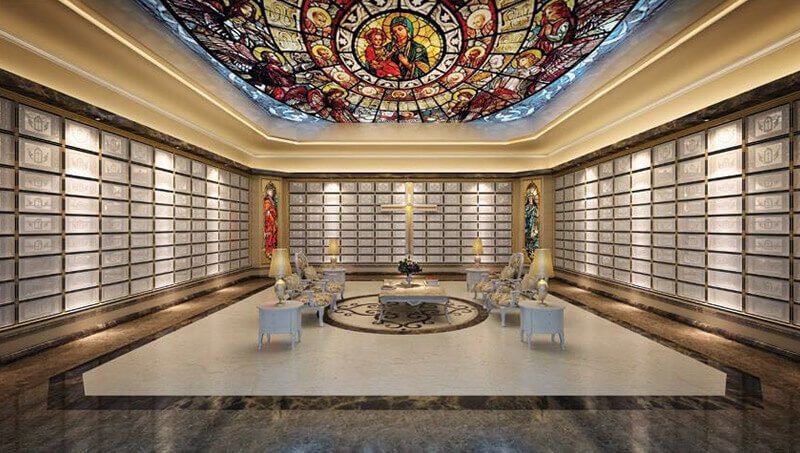 Christian Columbarium
The artistic Christian Columbarium is a masterpiece of bereavement architecture that is unlike any other. While its unique style exudes a distinctive Christian character, the Christian Columbarium presents the best of both worlds: spiritual comfort and contemporary sensibilities.